Adams County Iowa Ham Radio Operators
Amateur Radio Operators and their stations
updated 27 April 2017
---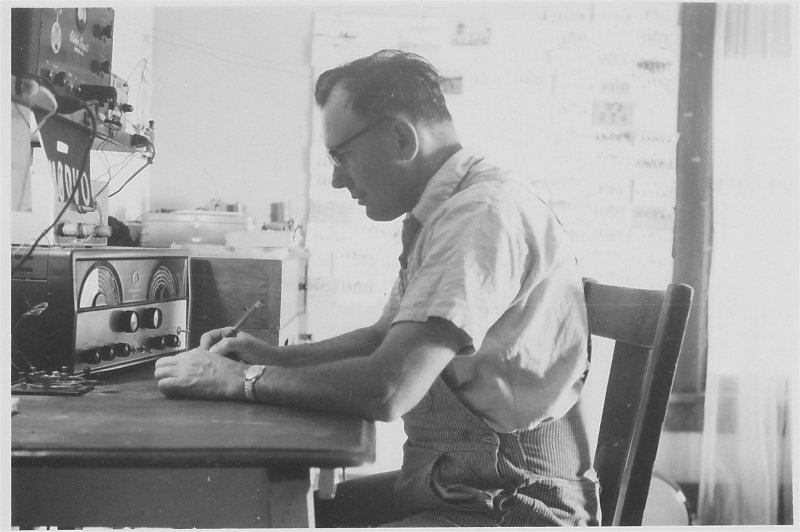 Robert "Bob" Cox, K0DVO, Corning, Iowa about 1958
WRL Globe Scout transmitter, Hallicrafters S-85 receiver
---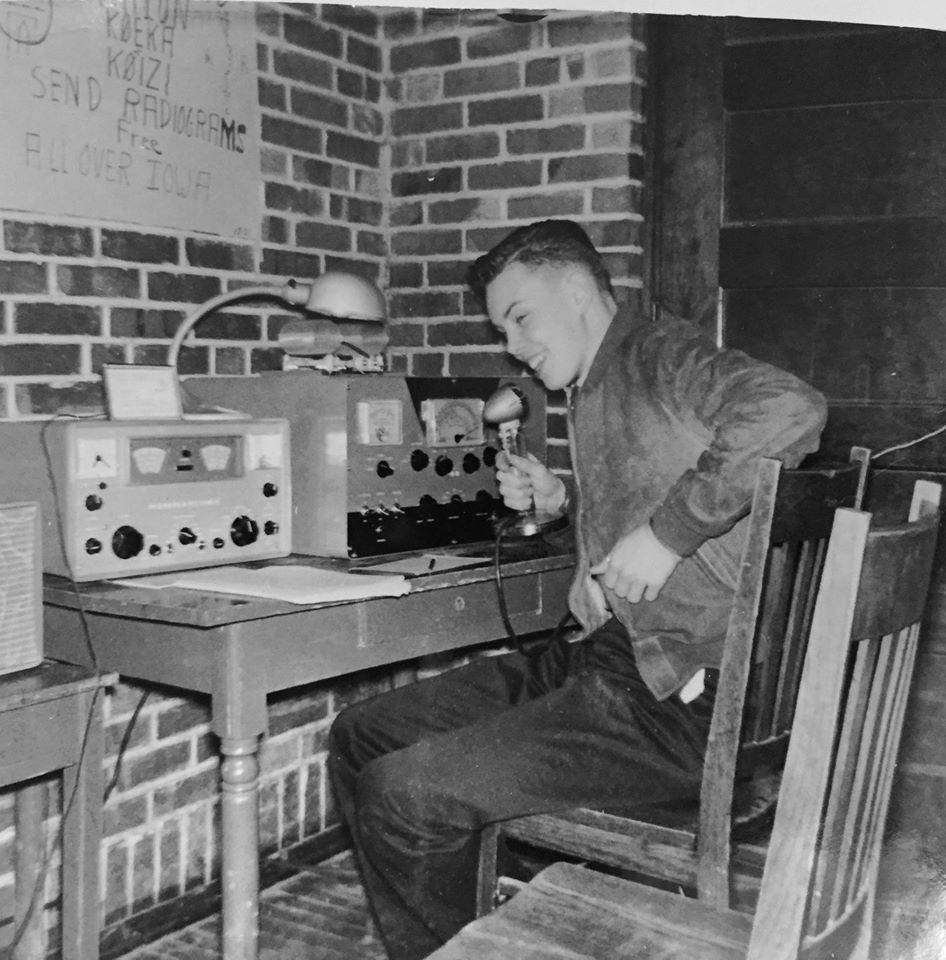 Ron K0EKA at Corning High School - 1959

Hammarlund HQ-110 receiver, WRL Globe Champion transmitter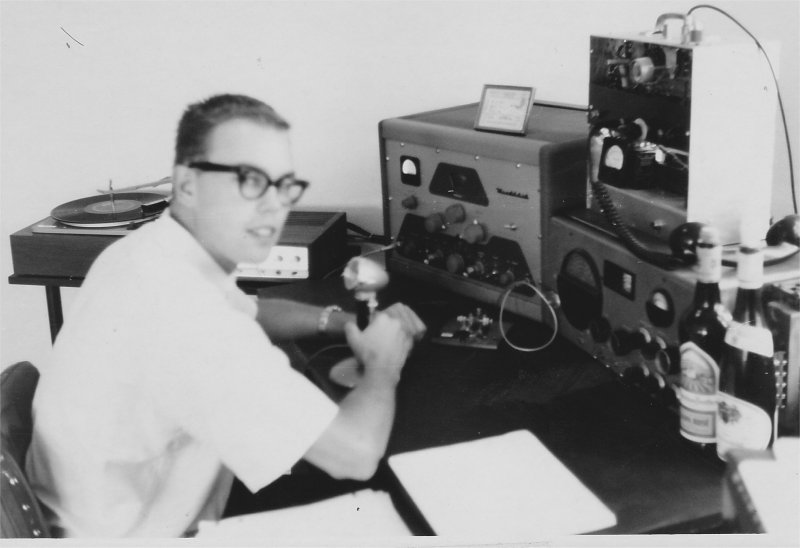 Ronald Cox, K0EKA (now W9KFB) Kokomo, Indiana about 1965
Heathkit DX-100 transmitter, Hallicrafters SX-43 receiver
---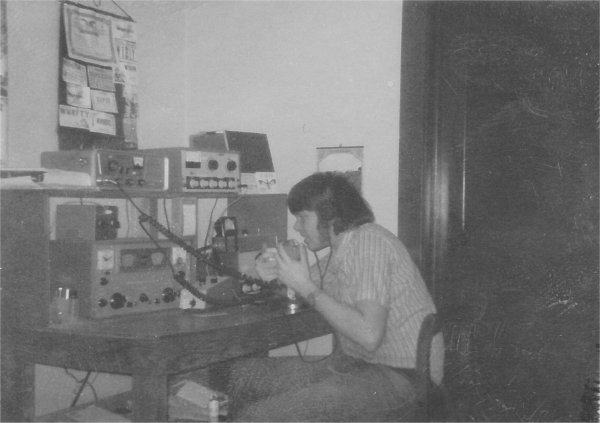 Roger Cox, WB0DGF (now W8IO) Corning, Iowa about 1972
Heathkit DX-60B transmitter, Hammarlund HQ-110 receiver, Heathkit HW-12 transceiver
Heathkit keyer, Knightkit CB rig

---
K0IZI, Bill Arbuckle

---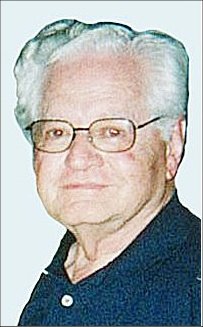 W0ZUZ, Joe Johnston

Joseph Johnston, 86, formerly of Prescott, died Feb. 26, 2013, at his home in Kissimmee, Fla. Joseph Albert Johnston, son of Elsie Bonita (Clarey) and John Lewis Johnston, was born April 21, 1926, in Casper, Wyo. In 1932, the Johnston family moved to Prescott, where Joe graduated from Prescott High School in 1943. After high school, he served in the Army Air Corps, playing in both the military and special services bands. After his discharge from the Air Force, Joe worked as a professional musician, playing clarinet and saxophone with bands around the country. On Nov. 6, 1950, Joe married Ilene Marie Polson. After two years on the road with the band, the couple settled in Prescott in 1952. At that time, Joe purchased the Phillips 66 Service Station, which had been owned by his father-in-law. In 1965, Joe and Ilene sold the service station, and he was elected to the Adams County treasurer's post. Gov. Robert Ray appointed Joe to the County Finance Committee in 1979, and Gov. Terry Branstad reappointed him to the committee in 1983. Joe served as treasurer for 28 years, sitting on the executive board of the Iowa State Treasurer's Association for 10 years, including two years as president. Joe was a member of Prescott United Church, where he served as choir director for many years. He was a member of the Masonic Lodge in Prescott for more than 50 years. Joe is survived by his children, Bonnie (Dennis) Price of Kissimmee, Fla., and Alan (Jane) Johnston AF4BZ of Raleigh, N.C.; grandchildren, Jason (Michelle) Wilson, Brandi Beckett and Suzannah, Emily and Lela Johnston; and great-grandchildren, Jake and Tom Wilson and Marley and Eli Beckett. Joe was preceded in death by his wife, parents and brother Ronald Johnston.
---
W0STH, Carlton "Bud" Vernon
---
Mary G. Peckham N0LLT (ex-KB0EKA)
---
Mike Gray N0DTS, Prescott, Iowa
Michael Gray, 59, of Prescott died Nov. 7, 2014, at his home. Michael Dayle Gray, son of Marilyn (Petersen) and James E. Gray, was born March 13, 1955, in Corning. Mike attended school in Corning, Dorchester, Neb., and Stanton and graduated from Prescott in 1973. On Sept. 1, 1973, Mike married Sherry (Smith) Gray. Mike was the owner of M & S Tree Services with his son Mick.
Mike was an amateur radio operator and private pilot. Mike is survived by his wife Sherry; son Mick (Sara) Gray of Prescott; daughter Mendy (Ryan) Boswell of Indianola; grandchildren, Gunner Gray and Graysen, Cayten, Brogan and Titan Boswell; father Jim Gray of Texas; brother Pat (Carolyn) Gray of Creston; nieces, nephews and many friends. Mike was preceded in death by his mother and brother Robert "Bob" Gray.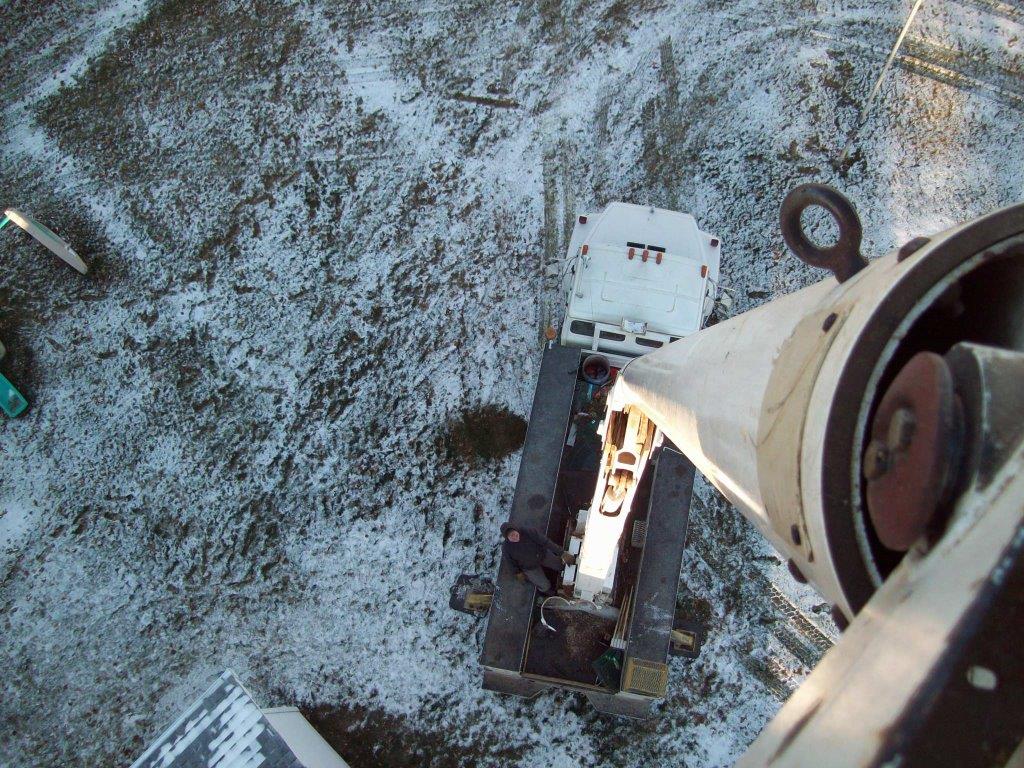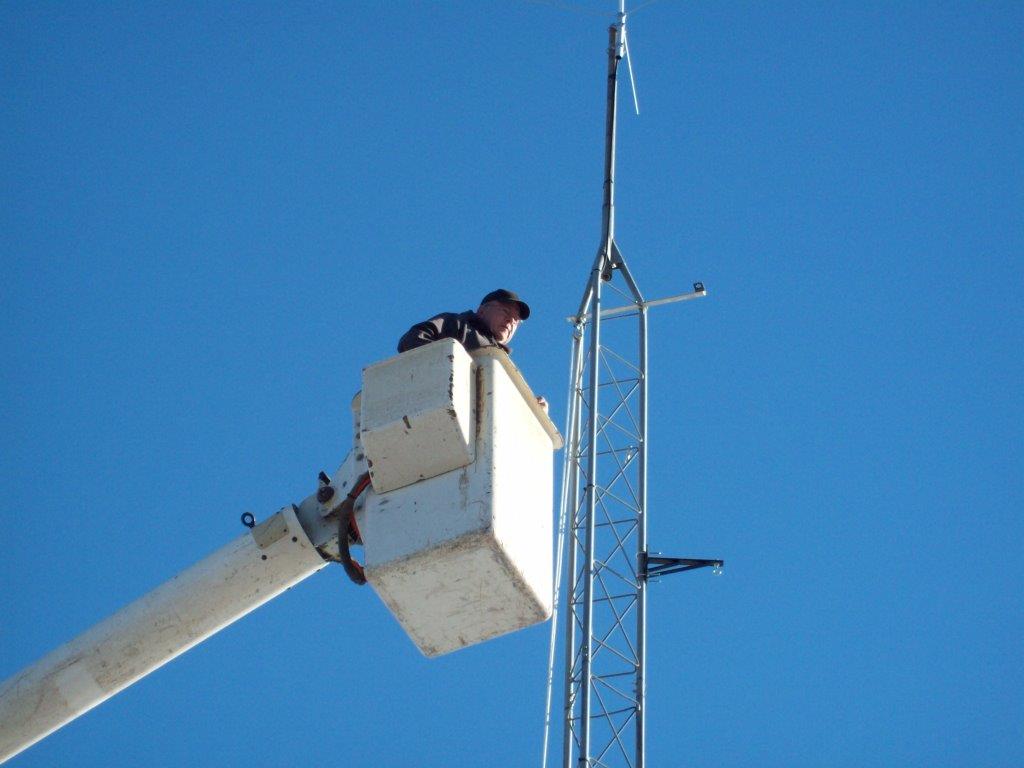 Mike N0DTS installing antennas at Doug Welsch KA0MHJ QTH near Greenfield
---
Southwest Iowa Amateur Radio Association photos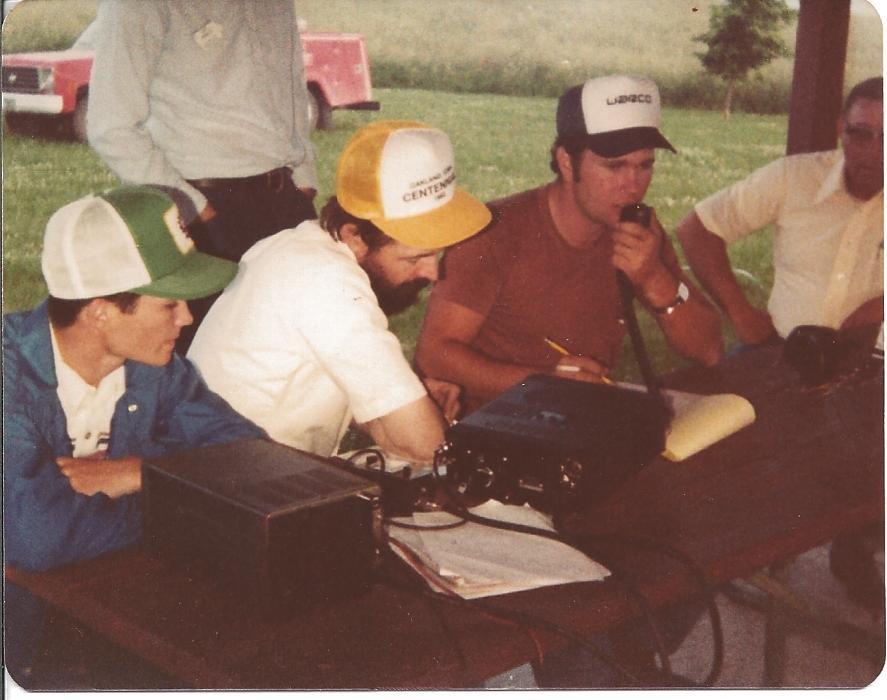 Field Day at Lake Icaria 1982

Newspaper clipping from 1982
---
please send your photo to Roger for this page
Return to Adams County Iowa History
Webmaster- Roger Cox W8IO