Haddock Warren Genealogy
Belmont County, Ohio and Delaware
---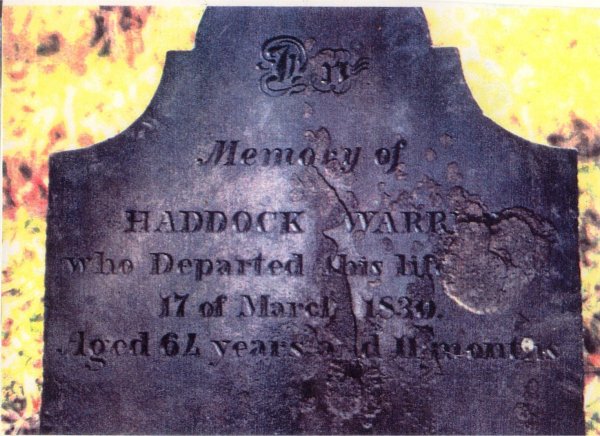 ---
Haddock WARREN was born on Apr 17, 1765 in Murderkill Hundred, Kent Co., Delaware. Haddock died in Richland Twp., Belmont Co., Ohio, on Mar 17, 1830; he was 64. Buried aft Mar 17, 1830 on William Kurth Farm, Richland Twp., Belmont Co., Ohio. Occupation: Farmer. In 1789 when Haddock was 23, he married Nancy Ann HILLYARD, in Delaware. Nancy was born April 20, 1769 and died Dec. 10, 1833 in Belmont County, Ohio.
From John Kieffer:
Haddock Warren may be a descendant of Martha GREENFIELD & Basil WARING for the following reasons:
1. Martha GREENFIELD's 1st husband was James HADDOCK!
2. The names of two of Martha & Basil's children were James Haddock Waring & Sarah Haddock Waring!
3. Another one of Martha & Basil's children, named his son James
Haddock Waring, and this James Haddock WARING married Elizabeth HILLEARY! (The name Hilleary is very similar to Hillyard, & we believe that our Haddock Warren's wife was Nancy Hillyard!)
---
The Children of Haddock and Nancy Warren

Child

Born

Location

Married

Spouse

Died

Location

8-17-1790

9-7-1790

Kent, Delaware

12-21-1815

Sarah Hardesty

6-8-1864

Belmont, Ohio

9-16-1792

Kent, Delaware

10-26-1815

Solomon Hardesty

Sep 1863

Lee, Iowa

6-17-1794

Kent, Delaware

9-24-1814

Lewis Hardesty

1-13-1847

Ross, Ohio

John Milton

11-3-1796

Washington, Pennsylvania

2-8-1825

Mary Ault

1-30-1877

Belmont, Ohio

6-1-1799

Washington, Pennsylvania

abt. 1820

Elizabeth Ault

aft 1870

Floyd, Indiana

Mary (Polly)

11-16-1801

Washington, Pennsylvania

10-28-1852

Belmont, Ohio

Rhoda

3-10-1803

Washington, Pennsylvania

-

-

9-4-1804

Washington, PA

James Hannibal

8-17-1806

Belmont, Ohio

before 1850

William

5-23-1808

Ohio or PA

Eliza Job, Sarah Foreman

1877

Delaware, Ohio
---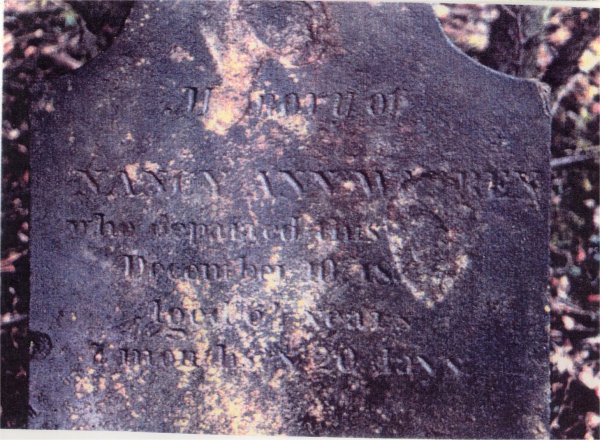 Nancy Ann Warren tombstone
---
updated 17 Dec 2004 by Roger Cox