Very early information on
Obediah Hardesty
1776-1785
---
1777-1778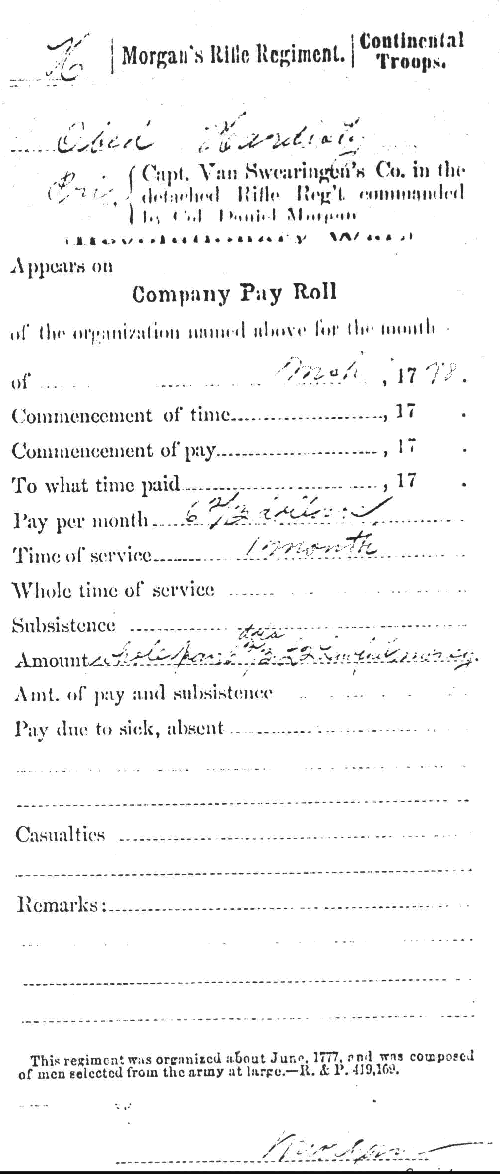 Pay Roll stubs from Morgan's Rifle Regiment - Continental Troops were issued to Private Obediah Hardesty for the months of Jun 1777, July 1777, Aug, Sep, Oct 1777, Nov 1777, Dec 1777, Jan 1778, Feb 1778, and Mch 1778 (Shown above). Swearingen was mortally injured during the First Battle of Saratoga (NY). Copies courtesy of Jan Cozad.
References:
"Daniel Morgan: Ranger of the Revolution", by North Callahan, 1961 (page 117...)

"Encylopedia of the American Revolution", by Mark M. Boatner, 1966 (pp 735-737, 934-936)
1780-1784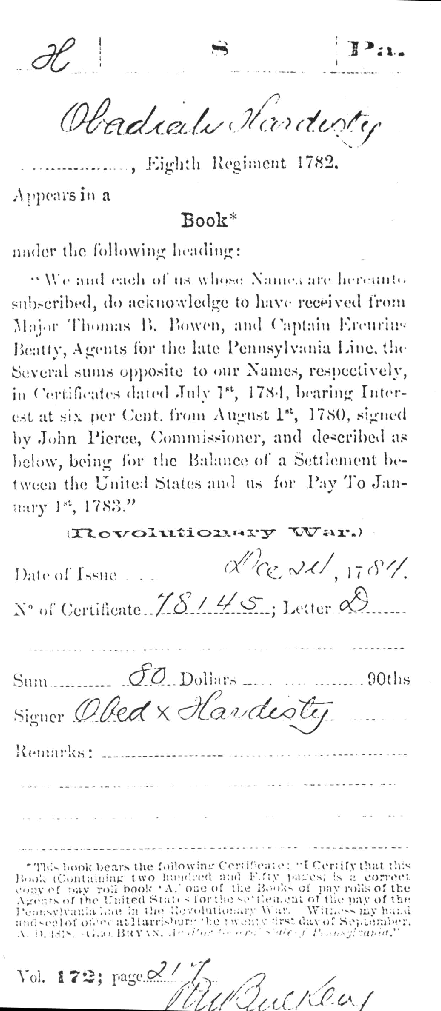 Pay Roll stubs from the Pennsylvania line in the Revolutionary War to Private Obediah Hardesty. Most dated either Dec 24, 1784 or Dec 24, 1785 or mostly unreadable. Copies courtesy of Jan Cozad. The 1st PA Continental Regiment was raised out of the Pennsylvania Rifle Battalion according to Trussell. Trussell breaks this Regiment into Companies and indicates what county each Company was possibly raised from.
References:
"Valley Forge ... In Search of that Winter Patriot", by Ramona Cameron Worley, The National Sons of the Revolution, Louisville, KY 40203 (GENR973.3341 W927)

"The Pennsylvania Line .. Regimental Organization and Operations, 1776-1783", by John Trussell.
Links:
1785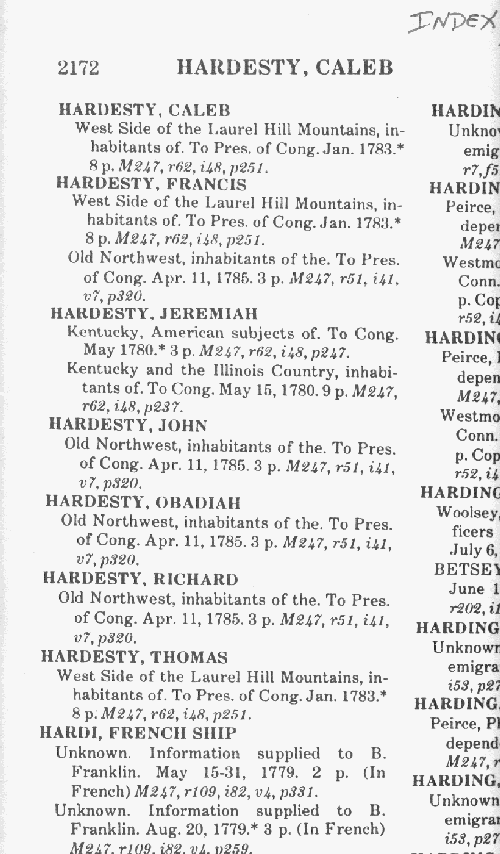 Copy of Index courtesy of John Tipps.
Links: Continental Congress Broadside Collection
---
Return to Obediah Hardesty Page