Descendants of Francis Cox of County Durham, England

---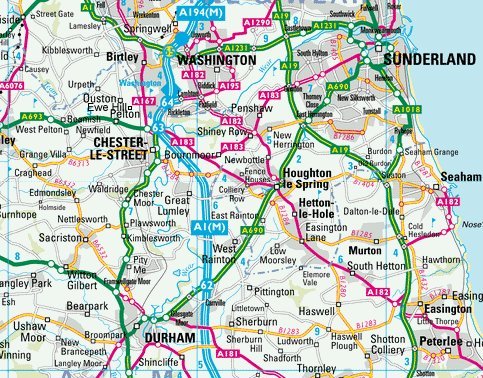 ---
Francis Cox was born May 2, 1809 at Ewe Hill or Ouston, north of Chester le Street, County Durham. His parents were John Cox and Elizabeth Isabella Herriot of Chester le Street. He was a coal miner in the area of County Durham east of the city of Durham. From about 1834 to 1837 the family lived in Birtley, just North of Chester-le-Street. From 1838 to about 1845, the family lived in Hallgarth, near Sherburn, England. In 1851, they lived in Ludworth Colliery Village about 5.5 miles East of Durham, and in 1861, they lived in the Shincliffe Colliery Village, 2 miles SE of Durham. His wife, Ann or Frances Ann, was born in Trimdon (SE of Durham City). Francis shows up in the 1881 British Census in West Herrington, Durham, living with his daughter, Jane Ann Froud, and family. In this Census, he is 71 years old, and was born in Ewe Hill, Durham, England.
After 1861, Francis' second son, John Cox, leaves for America. In 1877, his third son, Frank, also leaves for America. Both initially settle in La Salle County, Illinois. I also believe that Robert, his eldest son, also leaves for America around 1861-62, and travels through Ohio and California before settling in Fremont County, Colorado, near his brother, Frank.
---
The Children of Francis Cox and Frances Ann "Ann"

Child

Born

Location

Married

Spouse

Died

Location

Robert

1836

Birtley, Chester-le-Street

County Durham

aft. 1861

Mary Ann Collins?

1889?

Fremont,

Colorado?

5-1838

Hallgarth

County Durham

4 Oct 1865

La Salle, IL

Hannah Wilkinson

20 Apr 1905

Taylor, Iowa

Isabella

9-1842

Hallgarth or Sherburn

County Durham

Nov/Dec 1861

Easington Dist.

Peter Welsh

Durham

1845

Hallgarth

County Durham

10 Dec 1870

Durham

Catherine Bell

21 Apr 1906

Salida,

Colorado

Jane Ann

1853

Castle Eden

Durham

March 1871

George Froud

aft. 1901

Durham
Robert Cox and Mary Ann Collins had children: Edward D. Cox, Elizabeth A. Cox, Sarah Cox, John Cox, Jane Cox, Robert Cox, and George Cox. They died in Fremont County, Colorado.
Isabella Cox and Peter Welsh had children: Robert Welsh, Frank Welsh, Elizabeth Welsh, Thomas Welsh, Stephen Welsh, Isabella Welsh, Hannah Welsh, Dorothy Welsh, Maria Welsh, and Peter Welsh.
Jane Ann Cox and George Froud had children: Elizabeth Froud, Catherine Froud and Isabella Froud. They died in or near West Herrington, Durham, England sometime after 1901.
References:
1. Marriage license of John Cox & Hannah Wilkinson, La Salle County, IL 10-4-1865, Vol. C, Lic. 3446 (for a copy, send $7 to: County Clerk, La Salle County Court House, 707 Etna Road, Ottawa, IL 61350)
2. Marriage license of Francis "Frank" Cox and Catherine Bell, Register's Office, City of Durham, County Durham, England on 10 Dec. 1870. Witnesses: Jane Ann Cox & Annie Angles. Residence of Groom: New Elvet, Durham.
3. Lest we Forget - The Miner's Bond
4. Naming traditions in the North of England: The 1st son named after the father's father, 2nd son after the mother's father, 3rd son after the father himself, 1st daughter after the mother's mother, 2nd daughter after the father's mother, and 3rd daughter after the mother herself.
5. 1841, 1851, 1861, 1871 Census records.
6. Information from Neil Atterby and Kathryn Gouthwaite in 2006.
7. Genealogy Research in Trimdon
---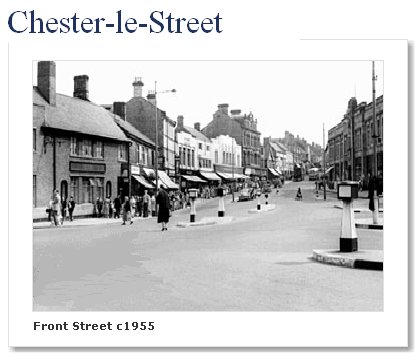 ---
Links:
Cox Genforum (pop-ups)
Ancestry Message Board [Durham, England]
---
updated 31 Jan 2016
Roger Cox , Spring Lake, MI
rgcox2 - (at) - gmail.com
(find me on Facebook)