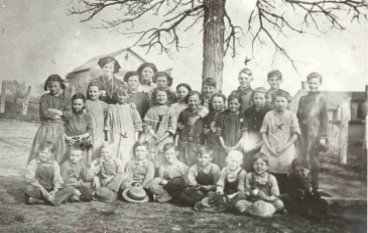 Welcome to the independent Adams County pages, designed and maintained by Roger Cox. Here you will find information and photos that people are sharing, and the opportunity to make your information available to other researchers. I hope you find something you like or need here and that you will share your Adams County information with the world by posting it in one of the available forums.
The building in our logo is the old Adams County courthouse circa 1922. The photo above was taken at a Carbon schoolhouse in 1915. More old photos of Adams County locations and people can be found in the links to the left. Any suggestions, corrections or comments about this page will be greatly appreciated. Please let me know if you have any trouble with the pages, links or images.
Good luck in your search!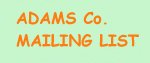 The The Adams County list is a great place to meet other Adams County researchers, ask genealogy questions and share information. Just click below to sign up. Write "subscribe" (without the quotes) in the subject line, and turn off any signature files.

REGULAR VERSION

DIGEST
VERSION
Other Resources
Although this site is no longer associated with the IaGenWeb, they are still an excellent resource.
Follow these links to IaGenWeb sites: